Episode 136, Live at the Looking Glass with Sarah DeLucas and John K. Groth from DC Bocce, Pat E.P. and Ryan McLaughlin from Typefighter
You, Me, Them, Everybody Live! at the Looking Glass with Sarah DeLucas and John K. Groth from DC Bocce, Pat E.P. and Ryan McLaughlin from Typefighter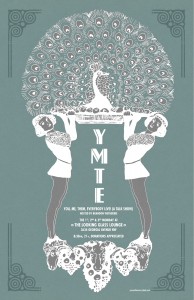 My cat is an asshole and now I'm super in debt.
DC Bocce sounds like the ideal way to spend an evening if you're single, like to drink, bored with your job or a fan of Italian lawn games. Visit them here.
Pat is taking comedy classes. We do not encourage that sort of behavior.
Ryan is going on tour. He's good. See him. Dates here.
Monday is funday.