Live at the Hungry Brain with Dmitry Samarov, James Fritz and Scott Lucas
Live at the Hungry Brain with Dmitry Samarov, James Fritz and Scott Lucas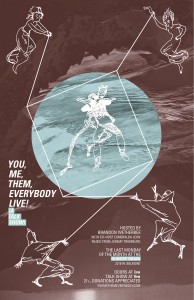 The quest for Iggy Pop continues.
Merle has been pronouncing states incorrectly for quite some time.
Dmitry Samarov, author of "HACK: Stories from a Chicago Cab," artist and cabbie explains why he has to pick everyone up and bicycles.
James Fritz delivers my favorite set on the podcast in the last calender year, if not the history of the show.
Scott Lucas from Local H and Scott Lucas & the Married Men plays five songs when he planned to play three.
Rock Falls is the house band and plays a few gorgeous songs throughout the show.
One of my favorites.