Live at Saki with Miles Raymer, Joe McAdam and Daniel Knox
Live at Saki with Miles Raymer, Joe McAdam and Daniel Knox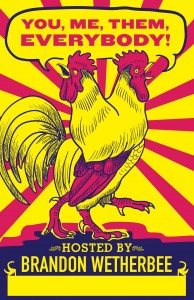 Miles Raymer is a music writer for the Chicago Reader and bassist in Mannequin Men. He no longer lives in Michigan.
Joe McAdam hosts Creative Control at Saki, co-hosts "The Late Live Show" and steals everything I've ever said. He is funny. Godzilla exists.
Daniel Knox is my favorite.
Thanks to Saki for letting us celebrate their second anniversary.