Live at the Hungry Brain with Alison Cuddy, Ernest Wilkens, Ever Mainard and Scott Lucas
Live at the Hungry Brain with Alison Cuddy, Ernest Wilkens, Ever Mainard and Scott Lucas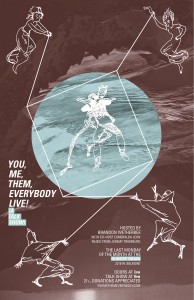 WBEZ's Alison Cuddy lets us make fun of her beloved Canada.
Red Eye's Ernest Wilkens gives good advice, like don't make fun of the Red Eye and then ask the Red Eye for a job.
Ever Mainard made it to the show, bike be damned.
Scott Lucas plays songs from the new Local H record and some older, not Local H songs.
Al Scorch is the house band. Esmeralda Leon is the co-host. Brandon Wetherbee is writing this.