Episode 164, Live at the Hungry Brain with Robyn Pennacchia, Candy Lawrence and Rock Falls
Episode 164, Live at the Hungry Brain with Robyn Pennacchia, Candy Lawrence and Rock Falls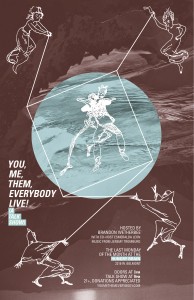 Home is where the heart is and also where shows go on forever!
Robyn is the host of the Sunday Night Sex Show and friends with one of my favorite drag superstars! As a bonus, she provides Merle and I with some good skin care tips.
Candy Lawrence is brilliant and you can hear it in my laugh.
Rock Falls may have performed my favorite song to date to close the show. Really.
Hooray Hungry Brain! Hooray talk show! Accidental ladies night!