Live at the Wonderland Ballroom with Kate Jenkins, Haywood Turnipseed Jr, Dana Bell, Andrew Bucket, Jamel Johnson
Live at the Wonderland Ballroom with Kate Jenkins, Haywood Turnipseed Jr, Dana Bell, Andrew Bucket, Jamel Johnson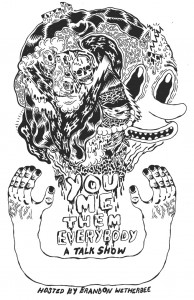 A very silly, patriotic episode.
Kate Jenkins for The Intentional.
Haywood Turnipseed Jr for "Color Commentary."
Dana Bell for helpful and patriotic arts and crafts tips.
Andrew Bucket for wrapping things up.
Jamel Johnson for co-host. Keep an ear open for a very ambitious meme idea.
Ian Graham for house band.
Wonderland Ballroom for venue.